Tuesday, February 21st, 2012
Progress for this week on the Origami project:
Learning to work with an IC to create the flashing led. Changing the capacitor changes the frequency at which the lights flash. This along with a variation in LED color should distinguish the different origami pieces from each other.

With origami paper, I experimented with wax paper and parchment, finally settling on parchment because it is not slippery and still lets a good bit of light through. Next step is to integrate the LED with the paper somehow.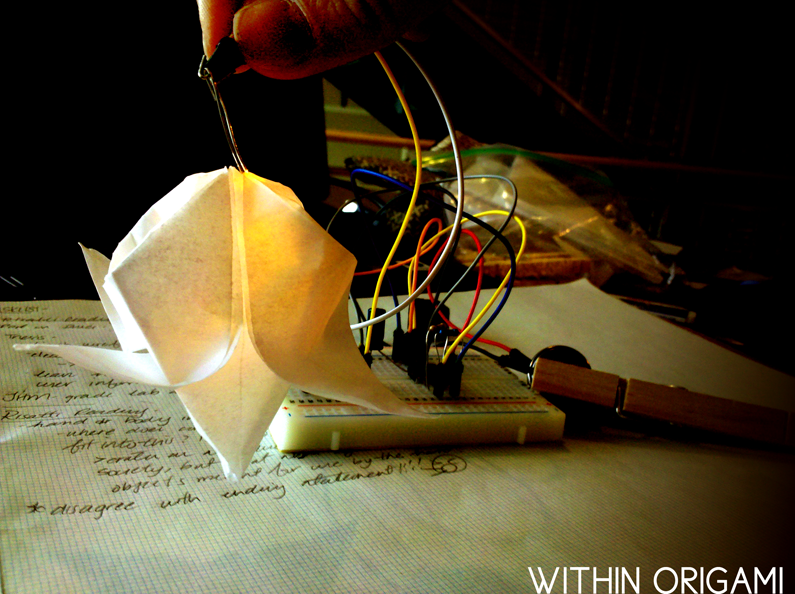 And, finally a video of the vision!