Wednesday, February 6th, 2013
The absolute most time consuming/frustrating/dangerous part of making a sweet potato clay ocarina is the voicing hole. Tuning the instrument can be difficult, but with enough time and the right techniques and tools, it's much more of a precise science than the voicing box.
To make the box, one must cut out a small hole that matches where the air stream is coming from the mouthpiece and then cut a wedge, so it divides the air stream (somewhat) perfectly. This must be done while the clay is still malleable, the ocarina is in two pieces (so structurally unsound) and often must be done and redone several times throughout the whole process.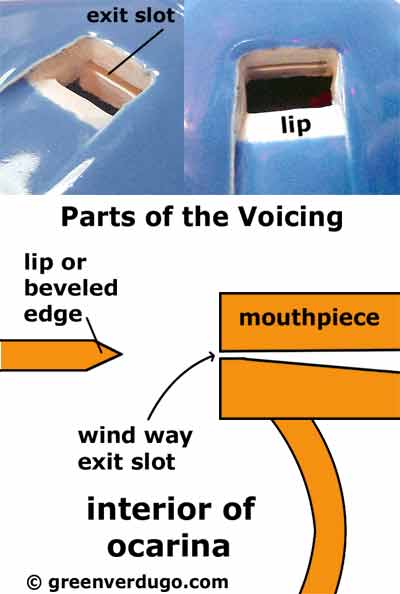 In order to test if it's working, one must put the tools down, make a temporary seal (place the two halves together) then blow. Sometimes one can manipulate the mouthpiece, other times the ocarina is too delicate, and will break.
If I were to move completely away from actually doing this, I would propose two plastic shells be used, one with a hole for a mouthpiece like part. This must be rectangular. The user would try to put the mouthpiece in alignment with the voicing wedge as perfectly as possible.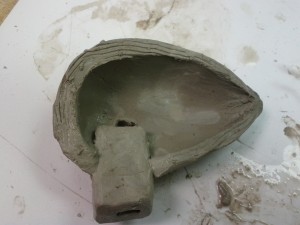 The user can test how good the connection is by putting the mouthpiece hole in front of an LED that is turned on. The light transmits through the hole to a photo resistor on the underside of the wedge that is calibrated for the room. The photoresistor will make a second LED brighter or darker based on the amount of light it receives.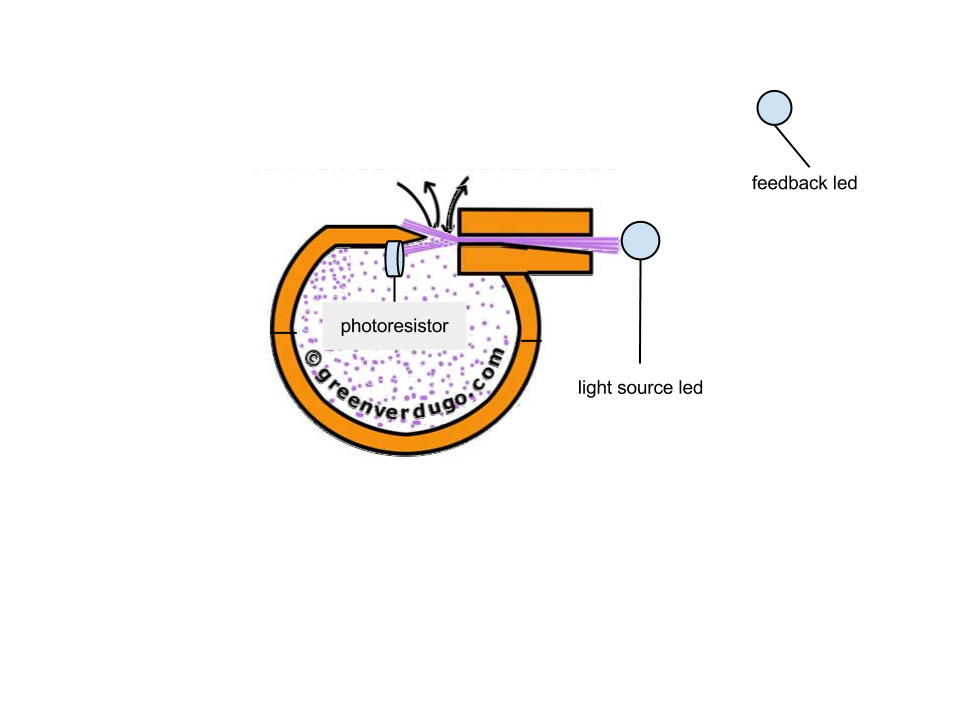 Too much or too little light make the light go out (just like if it were the ocarina, it would make no sound). Because there's not a definite "you did it right" feedback in the actual process, the led getting slightly brighter and softer is the perfect analogy. A user can only tell if they've gotten it right by a subjective sense. It's very obvious when it's making sound, but whether the sound is getting better with each adjustment is a skill that takes a trained ear and many hours to determine.